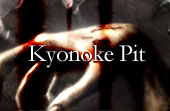 With the recent interest in the events surrounding the Kyonoke Pit (and at the request of a long time fan) I have recorded the chronicle Kyonoke Pit. This chronicle tells the story of the events surrounding the biological plague at the Kyonoke Pit installation.
This Chronicle is actually one of the oldest ones published by CCP. In fact, it has now replaced The Prophecies of Macaper as the oldest Chronicle I have recorded. The story does give a tantalizing story lead from so long ago, and here we are fourteen years after the Chronicle was published, following up on these events. I for one am interested in seeing where CCP goes with this potential story in the modern game!
If you would like to reach me, my email is zendane [at] evereader [dot] org.