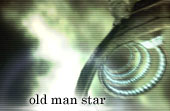 Today's Chronicle is about how one of the most nefarious systems in New Eden – Old Man Star – came by its name.
Recently I received a request to put a short explanation at the beginning of each episode so the non lore oriented listeners can better understand the significance of the events in each Chronicle. I think this is a fantastic idea. I have placed a brief segment near the start of this episode and plan to do so for further episodes. I would appreciate feedback on this new feature!
If you would like to reach me, my email is zendane [at] evereader [dot] org.