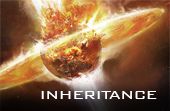 This episode is CCP Delegate Zero's intense lore Chronicle, Inheritance. This is easily the longest Chronicle I have recorded – at just over fifty minutes, it is nearly twice as long as any other project I have tackled in the past. I appreciate your patience while this Chronicle was recorded and edited, and I hope that you will enjoy the episode.
Stay tuned at the end of the recording for discussions with Cyrillian Voth and Lenore the Podcast Kitty regarding the fall of the Jove Empire!
If you would like to reach me, my email is zendane [at] evereader [dot] org.